Are you looking for a new way to masturbate? Perhaps you've tried self-pleasure before and weren't satisfied with the results. Or maybe you've tried it and had an adverse reaction.
Benefits a Vibrator
There are several benefits associated with using a vibrator. One of the most important benefits is that it can help to reduce stress and tension. It can also help increase blood flow to the genitals, leading to increased arousal and pleasure. Additionally, vibrators can also help to stimulate the G-spot, which can lead to intense orgasms.

Either way, you're sure to find the right vibrator for you. Vibrators are a fantastic solution to both issues, enabling you to overcome the problem of sensitive skin and allowing you to reach orgasm simply by pushing a button.
Benefits of Using a Vibrator
Here are some of the top benefits of using a vibrator:
1. Vibrators Can Help You Have Better Orgasms
If you struggle to reach orgasm or find that your orgasms are not as intense as you'd like them to be, a vibrator can help. The clitoris is a small, sensitive organ often overlooked in traditional sex. But the clitoris is essential for many women to reach orgasm.
A vibrator can stimulate the clitoris needs to help you reach orgasm. Research has shown that about 75% of women need clitoral stimulation to reach orgasm.
If you have never used a vibrator before, it is important to find one that is comfortable. There are many types and sizes of vibrators, so it is important to experiment to find one that works best for you. Using a water-based lubricant with your vibrator is also important to help reduce friction and increase pleasure.
2. Vibrators Can Provide Relief From Period Cramps and Other Types of Pain
For some people, having sex is the last thing on their minds when dealing with cramps and other menstrual pain. But did you know that using a vibrator can help relieve some of that pain?
That's right. Vibrators can be very effective in helping to relieve cramps and other types of pain, including headaches and backaches. How does it work?
Well, when you use a vibrator, it helps to release endorphins, which are the body's natural painkillers. Endorphins work by blocking pain signals from reaching the brain, which means you'll feel less pain overall.
In addition, the vibration can help to relax the muscles, which can also help to reduce pain. So if you're dealing with cramps or other pain, why not give a vibrator a try? You might be surprised at how much relief it can provide.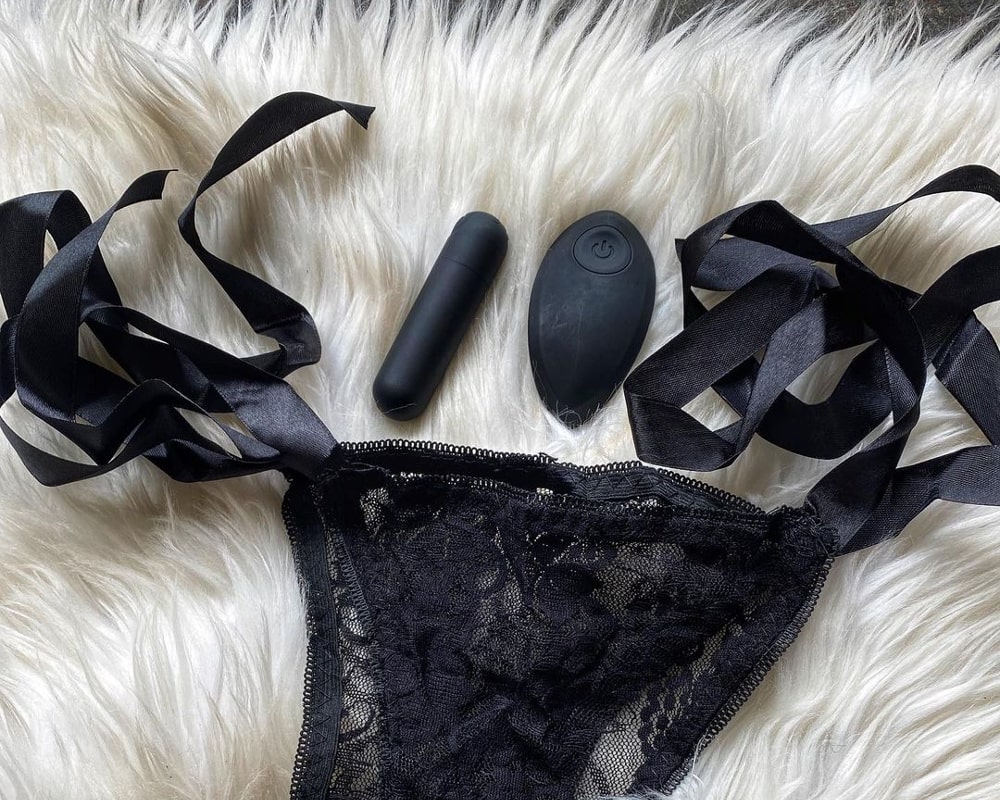 3. Vibrators Can Help Reduce Stress and Anxiety
In today's fast-paced world, it's no wonder that so many people are struggling with stress and anxiety. Fortunately, there are several ways to help reduce these feelings, one of which is using a vibrator.
Vibrators can help reduce stress and anxiety by providing a form of distraction from the thoughts and worries that are causing these feelings.
When used correctly, a vibrator can help to focus your attention on the physical sensations that it produces, which can help to take your mind off of whatever is causing you stress or anxiety. Additionally, the relaxation that comes from orgasms can help reduce stress and anxiety.
4. Vibrators Can Keep Your Vagina Healthy
Vibrators are often thought of as a way to make sex more enjoyable, but they can also keep your vagina healthy. The vibration from a vibrator can help to keep the muscles in your vagina toned and can also increase blood flow to the area. This increased blood flow can help to keep your vagina lubricated and can also help to reduce the risk of vaginal infections.
In addition to keeping your vagina healthy, vibrators can make sex more enjoyable. The increased blood flow to your vagina can also make sex more pleasurable by making your vagina more sensitive.
If you are concerned about the health of your vagina, you should talk to your doctor. They can help you determine if using a vibrator is right for you and provide you with information on how to use a vibrator safely.
5. Vibrators Can Help You Maintain Heart Health
It is a well-known fact that sex is good for your heart health. But did you know that using a vibrator can also help keep your ticker in top shape? That's right, according to a new study, women who use vibrators have healthier hearts than those who don't.
The study, conducted by researchers at the University of Colorado, looked at 3,500 women between the ages of 30 and 60. They found that the women who used vibrators regularly were less likely to suffer from heart disease than those who didn't.
So, how does using a vibrator help keep your heart healthy? Well, for one, it gets your blood flowing. Using a vibrator increases blood flow to your genitals, which in turn helps to reduce stress and tension. And, as we all know, stress is not good for your heart.
In addition, using a vibrator can also help you to maintain a healthy weight. This is because when you use a vibrator, it burns calories. So, if you're trying to lose weight or stay in shape, using a vibrator can help you out.
6. Vibrators Can Be Used to Explore Your Sexuality
When exploring your sexuality, there are few tools more versatile or helpful than a vibrator. Whether using it solo or with a partner, a vibrator can help you discover new things about your body and your sexual response.
For many people, using a vibrator is the first time they've experienced intense sexual pleasure. And it's no wonder — vibrators are designed to provide targeted stimulation that can lead to explosive orgasms. If you've never used a vibrator before, or if you're looking to add some new excitement to your sex life, here are a few ways to get started.
Remember, there are no rules when it comes to using a vibrator. It's all about finding what feels good for you. So go ahead and experiment — you might be surprised at what you discover.
7. Vibrators Can Be Used to Spice up Your Sex Life
In a world where we are constantly inundated with new ways to get off, it's easy to forget about the old standby: the vibrator. Vibrators come in all shapes and sizes and can be used for various activities, making them the perfect way to spice up your sex life.
One of the great things about vibrators is that they can be used for solo and partner play. If you're someone who typically relies on your hand to get off, a vibrator can add a new level of sensation. And if you're already enjoying healthy sex life with a partner, introducing a vibrator can take things to a new level.
There are several ways to incorporate a vibrator into your sex life. If you enjoy penetration during sex, a vibrating dildo or strap-on can add an extra element of stimulation. For those who prefer clitoral stimulation, there are a variety of vibrators designed specifically for this purpose. Or, if you're looking for something to use during oral sex, a vibrating tongue ring can do the trick.
Regardless of how you use them, vibrators are a great way to add some extra spice to your sex life. So if you're looking for a way to add some extra excitement to your bedroom, consider giving a vibrator a try.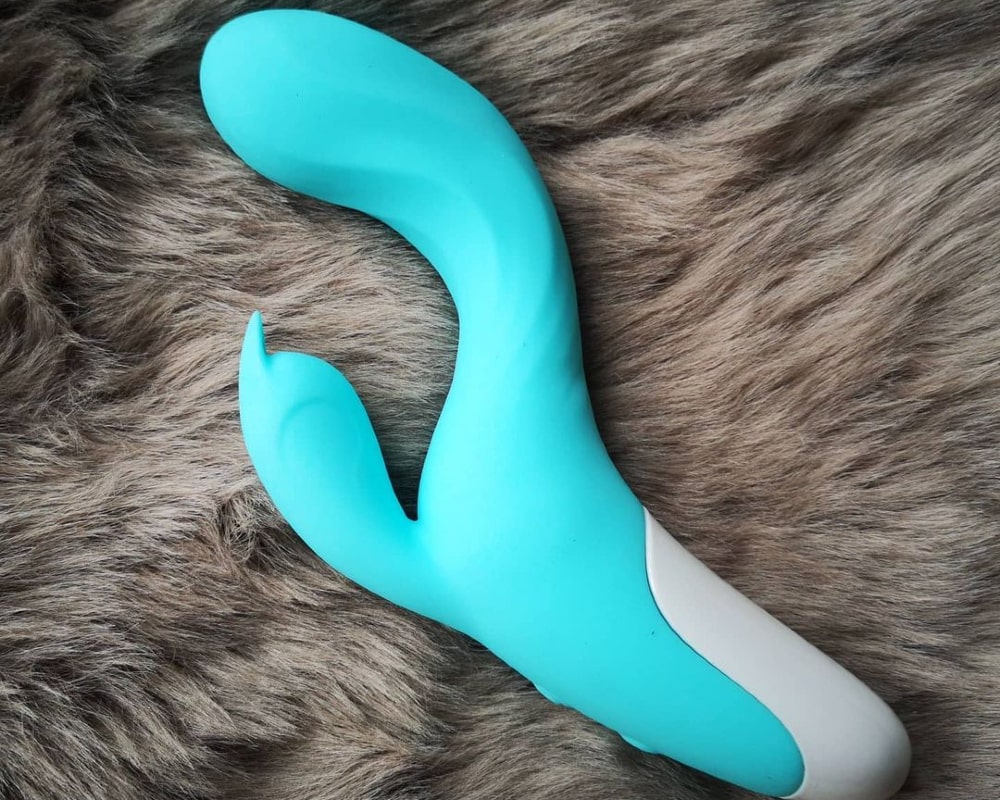 8. Vibrators Can Be Used to Provide Sexual Pleasure for People With Disabilities
Sexual satisfaction is a basic human need, yet people with disabilities often face barriers to achieving it. Many sex toys on the market are designed for able-bodied people and can be difficult or impossible for people with disabilities to use. However, vibrators offer a unique solution for people with disabilities who want to experience sexual pleasure.
Vibrators can be used in a variety of ways, for example, some vibrators can be held against the body and used to stimulate the genitals or other erogenous zones.
Vibrators offer many benefits for people with disabilities. They can be used to satisfy sexual needs without the need for another person, making them ideal for people who may have difficulty finding or maintaining a sexual partner. They can also supplement sexual activity with a partner, providing additional stimulation that may be difficult to achieve otherwise.
9. Vibrators Are Relatively Inexpensive
Vibrators are inexpensive, especially when compared to other sex toys. They're also less expensive than many people think.
Vibrators offer a wide range of benefits that can improve your sexual health and well-being. If you're not using a vibrator, you're missing out.
Also read:
Conclusion
There's a reason why these toys are popular — they're easy to use and fun for both solo and partnered use. And for those of you who are interested in trying something new, be sure to check out the various models and styles of vibrators available today.
Those suffering from depression can find comfort knowing that depression makes them less likely to cause or receive a sexual injury. And those with anxiety can find comfort in knowing that it won't be as overwhelming as it could be if they were genuinely unsafe.
Well, we're sure that this feature alone would make many people consider purchasing a vibrator.