Finger vibrators are small, handheld vibrators that are designed to be used during sex. They are usually made of silicone or plastic and have a small motor in them that produces the vibration. These vibrators are easy to use, but it is worth knowing about some of the subtleties of how to use a finger vibrator.
What are Finger Vibrators?
These vibrators are usually very simple in design, with a small bullet vibrator mounted on a finger ring or sleeve. Some finger vibrators also have a textured surface to provide additional stimulation.
Finger sex toy are usually used during masturbation or foreplay to provide additional stimulation to the clitoris, vulva, or vagina. Finger vibrators are usually made of silicone, plastic, metal, or glass. Some are rechargeable, while others use batteries.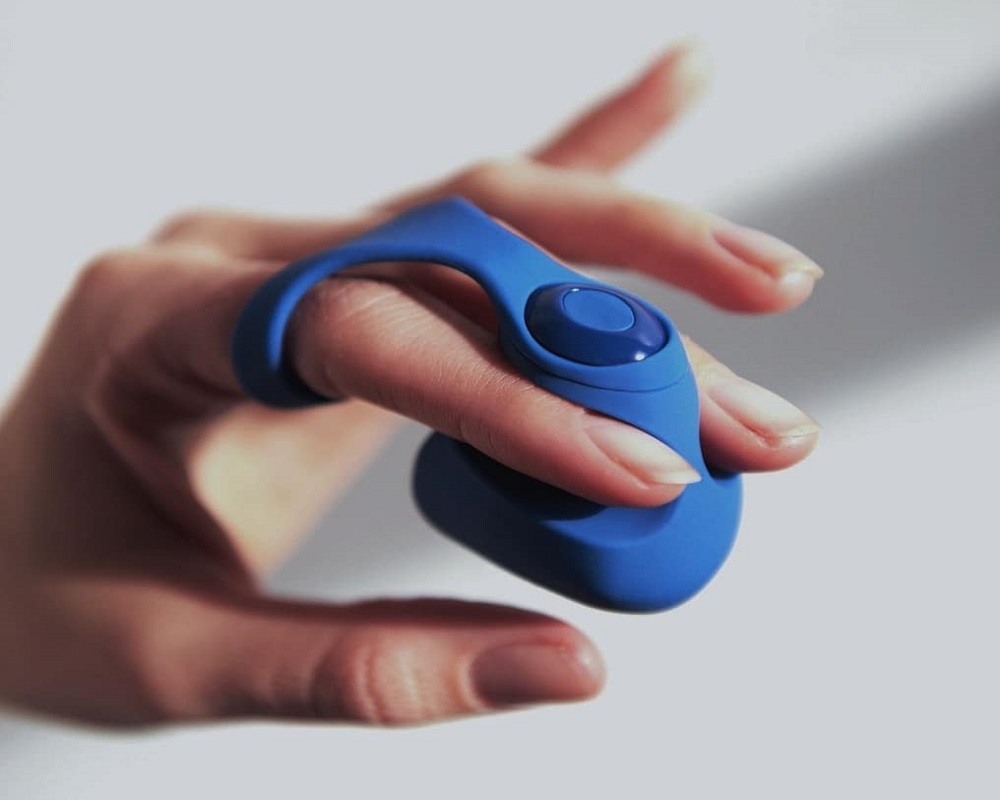 Why Use a Finger Vibrator?
For the most part, the answer is quite simple. Fingering sex toy offer the same pleasure and satisfaction as similar vibrators designed for use elsewhere on the body. However, there are a few reasons why you might want to choose a fingering vibrator.
First of all, finger vibrators are incredibly discreet. They're small and easily hidden in a purse or pocket, so you can take one with you wherever you go. They're also quiet, so you don't have to worry about your neighbors or roommates hearing them.
Second, finger vibes are very easy to use. You don't have to be particularly strong or coordinated to use one, and you can use them anywhere on your body.
Finally, finger vibrators are very versatile. You can use them on your clitoris, your G-spot, your anus, or anywhere else you want.
What are the Benefits of Using a Finger Vibes?
Fingertip vibrators offer a number of benefits. They can help to:
Stimulate the clitoris during sex;
Reach the G-spot more easily;
Enhance sexual pleasure for both partners;
Add variety to your sex life.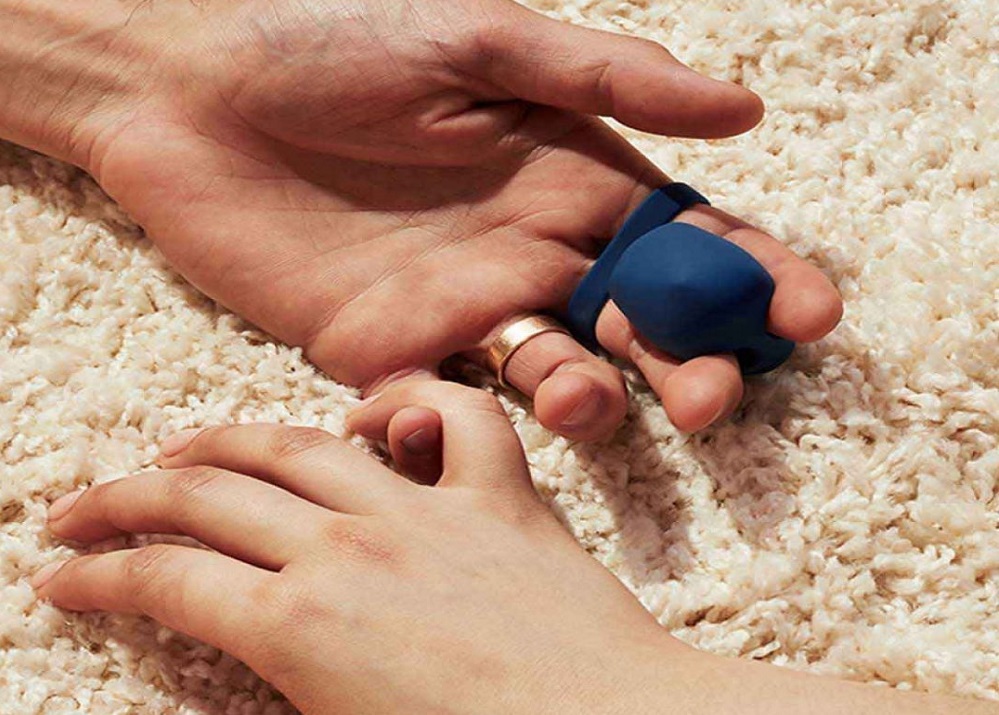 Using a Finger Vibrator: Step by Step
Now that you know what a finger vibes is, it's time to learn how to use one. Using a finger vibrator is actually quite simple, and anyone can do it.
Step 1. To start, find a comfortable position. You can lie down, sit up, or stand up. You can also put one leg up if you want.
Step 2. To use a finger vibes, by slipping it on your finger. You may need to adjust the fit by loosening or tightening the band.
Step 3. Next, apply some lube to your finger and the vibrator. This will help the vibrator move more smoothly and prevent it from getting too hot.
Step 4. Now, turn on the vibrator and place it on your body. You can move it around to find the perfect spot. Experiment with different speeds and patterns to find what feels best for you.
Ways to Use a Finger Vibrator
There are many ways to use a finger vibrator. The most common way is to simply insert the vibrator into the vagina or anus and let it do its work. However, there are other ways to use finger vibrators as well.
For example, some women like to use them on their clitoris. This can be done by either directly rubbing the vibrator on the clitoris or by using it in a circular motion. Either way, the vibration will stimulate the clitoris and can lead to an intense orgasm.
Another way to use a finger vibrator is to insert it into the vagina and then use it to stimulate the G-spot. The G-spot is located on the front wall of the vagina, about two inches inside. To find it, insert a finger into the vagina and feel for a small, round area.
When you find it, apply pressure and rub it in a circular motion. The vibration from the vibrator will help to stimulate the G-spot and can lead to a very intense orgasm.
If you are using the vibrator with a partner, make sure to communicate with each other. Talk about what you are enjoying and ask for feedback. This will help make the experience even more pleasurable for both of you.
Finally, some women like to use finger vibes during anal sex. The vibrator can be used to stimulate the anus and can make the experience more pleasurable for both partners.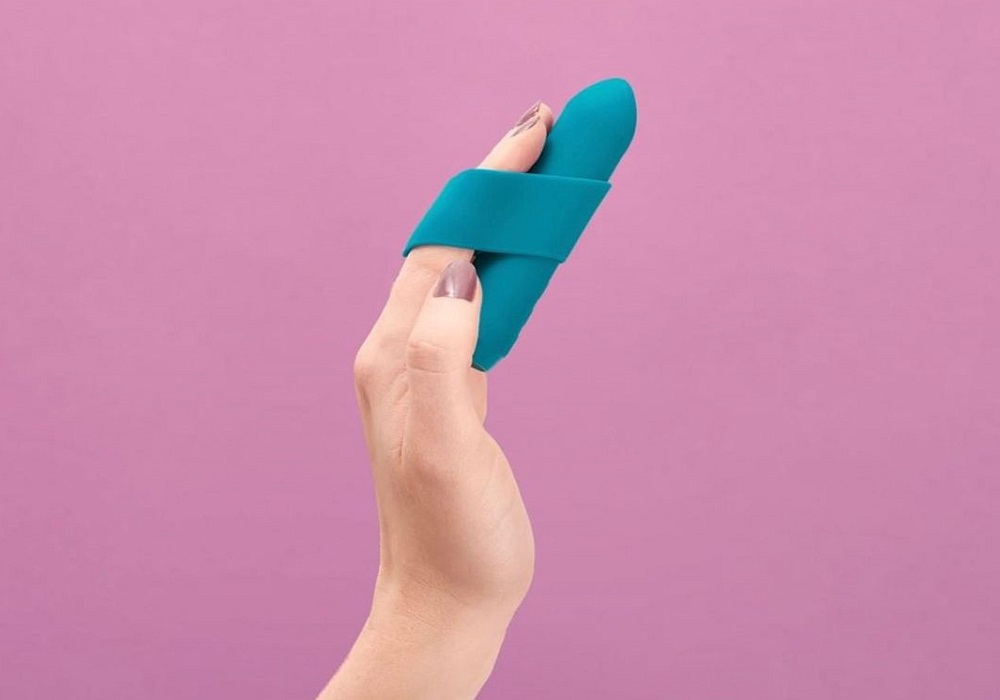 Best Positions to Enhance Sexual Enjoyment
There are a number of different sex positions that can be used to enhance sexual pleasure. Some positions that may be particularly pleasurable when using a finger vibrator include:
Doggy style: This position allows for deep penetration and G-spot stimulation.
Reverse cowgirl: This position provides direct clitoral stimulation.
Missionary: This position allows for shallow penetration and G-spot stimulation.
Fingertip Vibrator Advice
When using a finger vibrator, it's important to start with the lowest setting and gradually increase the intensity. This will help you avoid overstimulation. It's also important to use plenty of lubricant to reduce friction.
When you're done, turn off the vibrator and wash it off with soap and water.
Also read:
Conclusion
Finger vibrators are a great way to add extra stimulation during masturbation or sex. They can be used in a variety of ways and can help to make the experience more pleasurable for both partners.
They're small and easy to use, and they can be a lot of fun to experiment with. If you're looking for something new to try, a finger vibrator might be just what you need.