Panty vibrators are becoming increasingly popular as women seek new ways to get aroused and enjoy sexual stimulation. Unlike traditional vibrators that can be bulky and require a lot of maneuvering to get into position, panty vibrators are small and discreet, making them easy to use and great for couples on the go.
How to Use Panty Vibrator
To use the panty vibrator, first find a comfortable position. You can sit, stand, or lie down. Then, put on the vibrating panties. The vibrator should be in the correct position to stimulate your clitoris. You can adjust the vibrator to find the right intensity and patterns of vibration.
What Is a Panty Vibrator?
The Panty Vibrator is a small, discreet vibrator that can be worn under clothing. It is made of soft, body-safe silicone and has a small, bullet-style vibrator inside. The wearing Vibrator is controlled by remote control, which can be used to turn the vibrator on and off, change the intensity of the vibration, and choose from a variety of vibration patterns. The Panty Vibrator is also waterproof, making it a great choice for use in the shower or bath.
The Panty Vibrator is a great choice for anyone looking for a small, discreet vibrator that can be used to add a little extra stimulation during sex or foreplay.
How Panty Vibrators Work
Panty vibrators usually have a small, bullet-shaped design that is easy to tuck into a pocket or purse. They can be used with or without panties with a vibrator, depending on your preference. Some panty vibrators come with a special thong that has a pocket for the vibrator, while others can be worn with any type of underwear.
Most panty vibrators are made from slim and sleek materials like silicone or ABS plastic, and they're typically about the size of a regular bullet vibrator. To use, you simply insert your underwear vibrater and position it so that it's against your clitoris. Then, turn it on and enjoy the stimulation!
Ways to Use the Panty Vibrator
There are many ways to enjoy a panty vibrator. Some people like to use them for masturbation, while others like to use them during sex. Here are a few ways to enjoy a panty vibrator:
A panty vibrator is a great way to masturbate. If you have never used one before, start by turning it on and placing it against your clitoris. Experiment with the different settings to find the one that feels best for you. You can also use it to stimulate your nipples or other erogenous zones.
If you want to add some extra excitement to your sex life, try using a panty vibrator during sex. You can either have your partner use it on you, or you can use it on them. It can be a great way to add some extra stimulation to their penis or clitoris.
Another fun way to use a panty vibrator is to wear it during sex. This will add some extra stimulation to your partner. You can also wear it under your clothes when you go out.
Use it as a foreplay tool
If you want to get your partner warmed up before sex, use the panty vibrator as a foreplay tool. You can stimulate their genitals with it, or you can use it to tease them.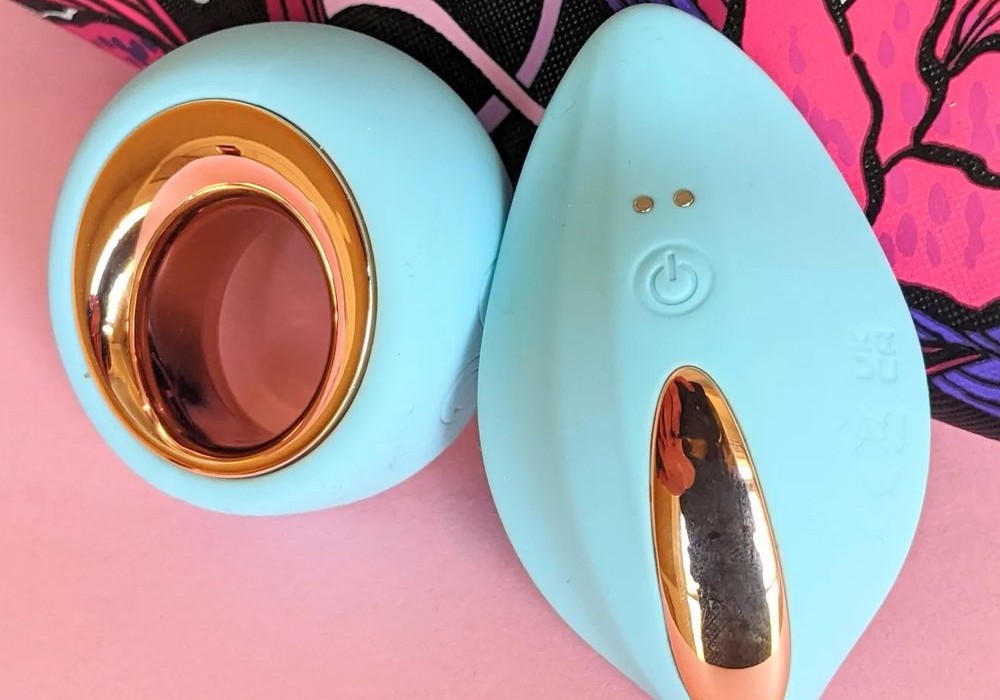 How to Clean the Panty Vibrator After Use
It is always important to clean your sex toys after each use, and that includes the Panty Vibrator. This is a simple process that only takes a few minutes.
To clean the Panty Vibrator, you will need:
Start by filling a sink or bowl with warm water and adding a small amount of soap.
Submerge the Panty Vibrator in the water and let it soak for a few minutes.
Gently rub the vibrator with a clean cloth to remove any residue or dirt.
Rinse the vibrator off with warm water and allow it to air dry.
Store the vibrator in a clean, dry place.
Is the Panty Vibrator Safe
Well, there is no definitive answer to this question. However, it is generally thought that the panty vibrator is safe to use. This is because it is a small, discreet vibrator that does not have any sharp edges. It is also made of soft, flexible materials that are unlikely to cause any irritation.
That said, it is always important to use caution when using any type of sex toy. Make sure to read the manufacturer's instructions carefully before use. If you experience any discomfort or irritation, stop using the toy and consult a doctor.
Overall, the panty vibrator is a safe and fun way to add some excitement to your sex life. It is perfect for those who want to add a little extra stimulation to their sex life, but don't want to feel self-conscious about using a traditional vibrator. So go ahead and give it a try!
Also read:
Conclusion
A panty vibrator is an undergarment that can be worn by women to stimulate their genitals. It is usually made of a soft, pliable material such as silicone or latex, and is designed to fit snugly against the body. Panty vibrators often have a built-in clitoral stimulator, and may also include a G-spot stimulator.