Many people are intimidated by the prospect of using a vibrator on their partner – after all, it can be hard to know what they might like or how they will react.
However, using vibrator on wife can be a great way to spice up your sex life and add a new dimension to your bedroom play.
If you want to add extra excitement to your bedroom repertoire, look no further than the vibrator. Though often thought of as a solo activity, using a vibrator on her can be a fun and arousing way to spice up your sex life.
Types of Vibrators
There are many different types to choose from when it comes to finding the right vibrator. Every kind of vibrator offers unique benefits, so it's important to know what's available before making your final decision.
Here is a look at some of the most popular types of vibrators:
1. Clitoral vibrators
These vibrators are designed to stimulate the clitoris, which is located outside the vagina. They come in all different shapes and sizes, from small and discreet to large and powerful. You can use them alone or during sex to add extra stimulation. Every woman believes that a clitoral vibrator is the best way to orgasm.
2. G-spot vibrators
The G-spot is a sensitive erogenous zone located on the front wall of the vagina. It is often described as a small, rugged, round button. G-spot vibrators are designed to stimulate the G-spot, which is located in the front wall of the vagina. They usually have a curved or angled tip to help target the G-spot. Many G-spot vibrators also have clitoral stimulators attached to them to help please the entire area.
3. Dual vibrators
These are vibrators that have two separate motors, one at each end. They are great for stimulating both the clitoris and the G-spot at the same time.
Dual vibrators usually have different vibration patterns and speeds to find the perfect setting for you.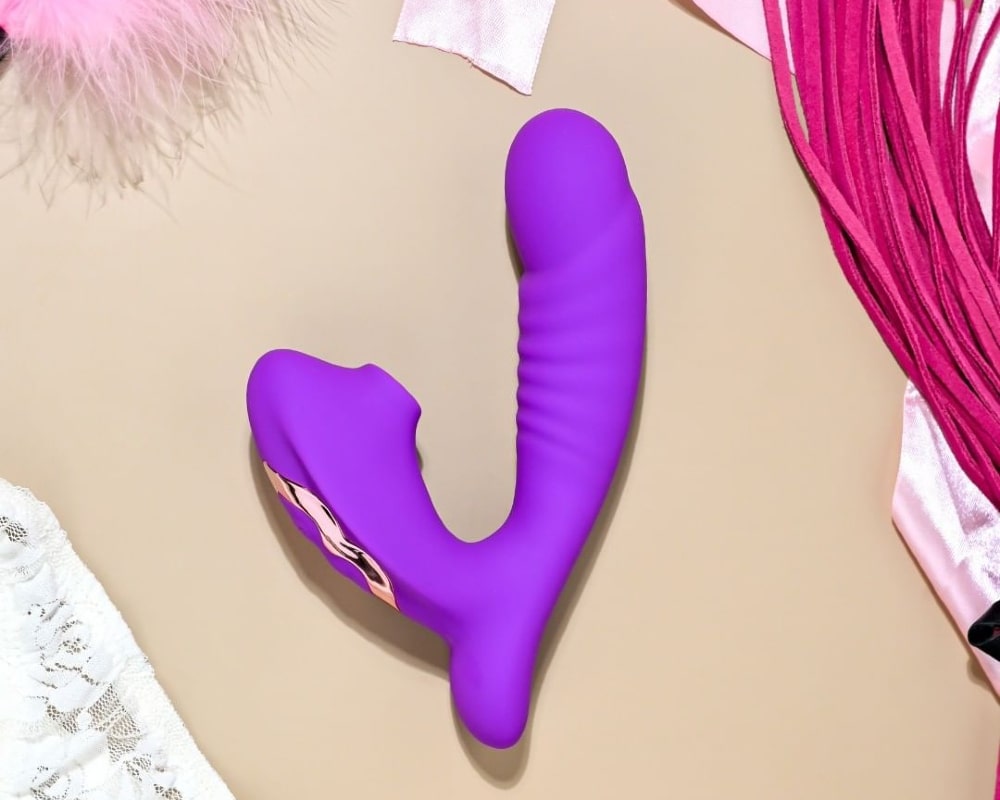 4. Anal vibrators
As the name suggests, these vibrators are designed for anal stimulation. They have a flared base to prevent getting lost inside the body and come in different sizes and shapes. You can use them alone or during sex to add extra stimulation.
5. Wand vibrators
Wand massagers are large, powerful vibrators that are designed for full-body massages. They are usually cordless and can be used all over the body. Many wand massagers also have attachments that can be used for specific areas, such as the back or feet.
6. Bullet vibrators
Bullet vibrators are small, discreet vibrators that can be used on any body part. They are great for clitoral stimulation or use during sex. Bullet vibrators are usually made of plastic, latex, or silicone. They are powered by batteries and have different speed settings. Bullet vibrators are often used during sex or foreplay. They can be used on the clitoris, vulva, or vagina.
7. Couples Vibrators
Couples vibrators are designed to be used during sex to please both partners simultaneously. They come in all different shapes and sizes, and can be worn in different ways. Some couples vibrators can be worn on the penis, while others can be worn on the clitoris or vagina.
No matter what type of vibrator you choose, clean it before and after use. Also, read the instructions carefully to know how to use them properly.
How to Use Vibrator on Wife
Does she need clitoral stimulation to orgasm?
For many women, clitoral stimulation is essential for orgasm. It can be so crucial that some women prefer clitoral stimulation over penetration.
So, if your partner seems to need clitoral stimulation to orgasm, don't think it indicates a lack of sexual attraction to you. It's simply the way her body works, and it's something you can easily work with.
1. Talk about it beforehand.
Though it may seem like a no-brainer, it's important to discuss using a vibrator with your wife before diving in. Some women may feel uncomfortable about using one, so it's important to gauge her comfort level beforehand. If she's open to the idea, it's a great way to spice up your sex life, and you can even use it during sex.
2. Start slow.
Once you've decided to give it a go, begin using the vibrator on her external areas, such as the clitoris, labia, or inner thighs. This will help her get used to the sensation and build up to more intense stimulation.
When she's used to the sensation, move on to stimulating her internally. Begin by gently inserting the vibrator and moving it up and down along the vaginal wall. If she enjoys this, then you can try a side-to-side movement or circles.
At this point, you can explore different vibration speeds, patterns, and intensities. You can also experiment with different positions, such as holding the vibrator against her clitoris while penetrating her with your penis or fingers.
3. Use lube.
A good quality lube will help reduce friction and make the experience more pleasurable for both of you. It will also make it easier to insert the vibrator, as well as reduce the risk of damage to the vibrator or your body.
We recommend that you always use a water-based lube. This is because other types of lube can damage the vibrator.
Water-based lubes – These are the most common lubes and are safe for most people. They are easy to clean up and don't leave stains.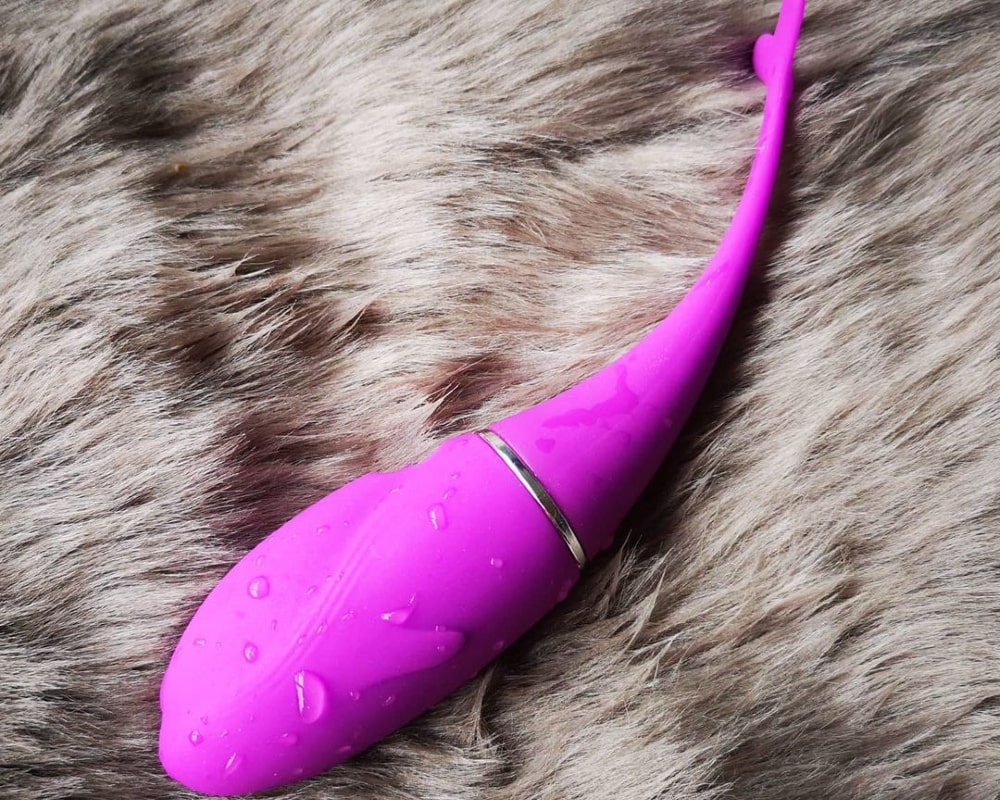 4. Let her take the lead.
Once she's comfortable with the vibrator, let her take the reins and show you how she likes it. This will ensure that she gets the most out of the experience.
You can use your fingers to help guide her and add pressure, but allow her to control the speed and movement to maximize her pleasure.
Once she's close to orgasm, keep doing whatever it is that's working for her. Most women need consistent clitoral stimulation to reach orgasm, so don't let up right before the finish line.
Once she's reached the orgasm, she can remove the vibrator and enjoy the afterglow.
5. Be prepared for anything.
As with any new sexual activity, there's always a chance that things may not go as planned. If your wife isn't enjoying the experience, don't force it.
If she has difficulty achieving orgasm, don't worry — it just means she may need some more time to get used to the toy. Just try something else next time.
Also read:
Conclusion
When it comes to a vibrator on my wife, it is important to be gentle and slow at first. Experiment with different techniques and speeds to find what she enjoys the most. Remember to always communicate with your wife and ask her what feels good.
By following these tips, you and your wife can enjoy a fun and exciting new way to experience each other. Who knows, you may just find that vibrators are your new favorite bedroom accessory.