If you're looking for a little extra something to spice up your sex life, a mini vibrator may be just what you need. These small vibrators pack a big punch and can be used for both solo and couples play. Here's a step-by-step guide on how to use a mini vibrator for the most pleasure.
Choose Your Mini Vibrator
There are a variety of mini vibrators to choose from, so take some time to find one that's right for you. Consider your budget, what type of stimulation you're looking for, and any special features that appeal to you.
Some common types of mini vibrators include:
Bullet vibrators: These small, bullet-shaped vibrators are one of the most popular types of mini vibrators. They are often used for clitoral stimulation, but can also be used for other purposes.
G-spot vibrators: These vibrators are designed specifically for G-spot stimulation. They often have a curved or angled tip to help target the G-spot.
Wand vibrators: These vibrators are similar in size and shape to a traditional vibrator, but are much smaller. They are often used for clitoral stimulation.
Pocket rockets: These small, handheld vibrators are similar in size to a bullet vibrator, but are designed for general purpose use.
Finger vibrators: These small vibrators are designed to be worn on the finger. They are often used for clitoral stimulation.
When using a small vibrator, it is also important to be aware of the different types of materials they are made from. Many vibrators are made of soft silicone, which is body-safe, phthalate-free, and hypoallergenic. Some vibrators are made of hard plastic, which can also be body-safe, but it is important to check for phthalates and possible allergic reactions.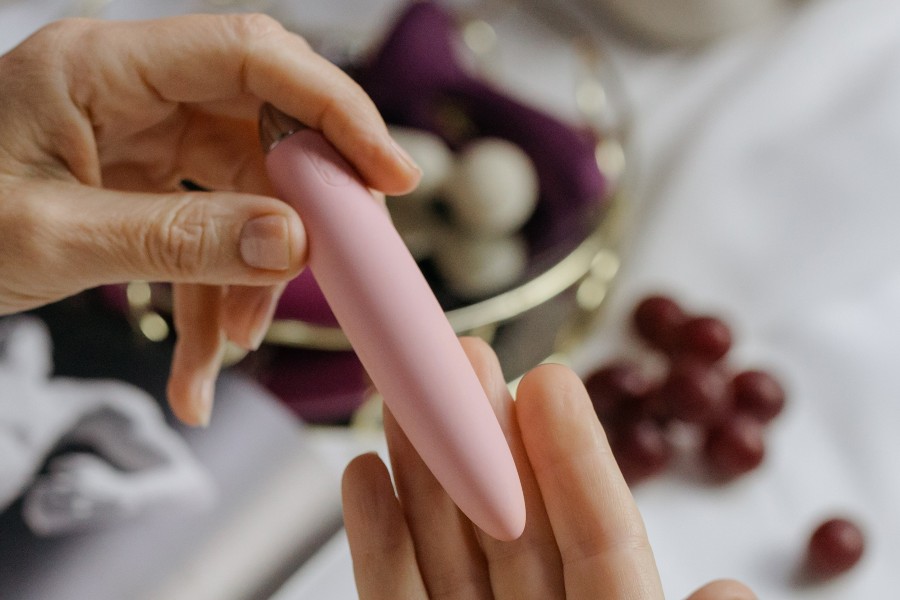 Hard plastic vibrators are usually less expensive than soft silicone vibrators and are also more likely to be waterproof. Vibrators made from jelly, glass, or metal may also be body-safe, but they are not necessarily hypoallergenic or phthalate-free, so be sure to check the product packaging before purchasing.
Once you've found the perfect vibrator, it's time to get down to business.
Here are Tips on How to Use a Small Vibrator for Maximum Pleasure
Get in the Mood. Whether you're using your mini vibrator for solo play or with a partner, it's important to get in the mood first. Take some time to relax, get turned on, and get your mind in the right place. This will help you get the most out of your vibrator experience.
Start by finding a comfortable position. You can use your mini vibrator while lying down, sitting up, or standing.
Applying some lubricant to your mini vibrator. This will help it move more smoothly over your skin.
Start with the vibrator turned off. Gently press it against your clitoris and labia. Experiment with different strokes and speeds to find what feels good.
Once you know how you like to use the vibrator, turn it on and continue with your chosen strokes. The vibration will add an extra layer of stimulation that can help you reach orgasm.
Start Slow. When you first start using your mini vibrator, it's important to go slow. Start with the lowest setting and gradually increase the intensity as you get more turned on. This will help you avoid any discomfort and ensure that you get the most pleasure out of your vibrator.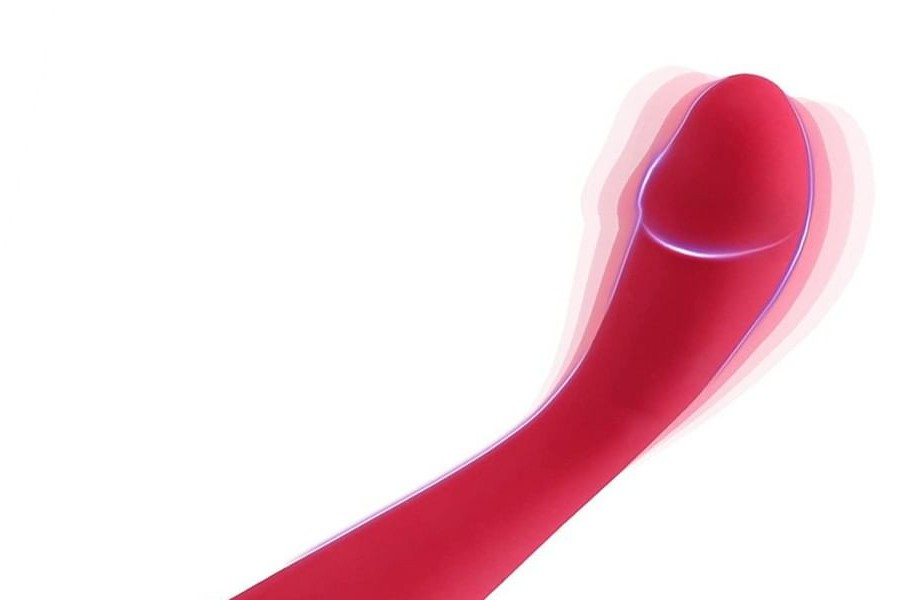 Experiment with different vibration patterns. Most mini vibrators have multiple vibration settings that you can experiment with.
Get Creative. There are endless ways to use a mini vibrator, so get creative and have fun. Try different positions, speeds, and patterns to see what gets you going. And don't be afraid to experiment with different types of stimulation.
Find Your Hot Spots. One of the great things about vibrators is that they can be used to stimulate all kinds of different hot spots. For example, you can use your mini vibrator on your clitoris, G-spot, or even your nipples. Experiment to see what feels best for you.
The whole point of using a mini vibrator is to have an amazing orgasm, so go for it! Let yourself go and enjoy the ride. And if you're using your vibrator with a partner, make sure to communicate and let them know what feels good.
Pay attention to your body. If you start to feel uncomfortable or in pain, stop using the vibrator.
Safety & Aftercare
Before you turn on your mini vibrator, it is important to read about safety.
Get to know your intimate massager. Read the manufacturer's instructions so that you are familiar with all the features and how to operate the vibrator.
Avoid penetration unless the toy is specifically designed to do so. If your vibrator starts to hurt, it is likely too strong for you, so turn it down or off.
Don't forget to clean your vibrator after use. Wash it with soap and water or use a sex toy cleaner.
Be sure to store it in a safe place where it will not get damaged.
Also read:
Conclusion
Mini vibrators are a great way to add some extra stimulation to your sex life. They are easy to use and can be enjoyed in a variety of ways. With a little experimentation, you're sure to find the perfect way to use your intimate massager and enjoy explosive results.
Once you know how to use your mini vibrator to achieve the most intense orgasms, you'll want to use it every chance you get. Just remember to use lube and keep it clean.
Following these tips, you're sure to have a great time with your mini vibrator!