Vibrators for couple's sex can add a new level of excitement to your bedroom play. By using a vibrator during sex, you can stimulate your partner's hot spots and bring them to new levels of pleasure. Whether you're looking for a way to spice up your sex life or you're just trying to find new ways to please your partner, using a vibrator during sex is a great option.
How to Use Vibrator During Sex?
Here are a few tips on how to use a clit vibrator during sex:
Use it to tease your partner.
Use it on your own body to get yourself aroused.
Experiment with different speeds and patterns.
Use it as a way to enhance your partner's pleasure.
Get creative and have fun!
Choose a Vibrator Together
If you're like most people, the idea of choosing a couple of vibrators with your partner probably sounds a little intimidating. After all, sex should be about intimacy, not gadgets. But the truth is, choosing the right vibrator with your partner can be a fun, unifying experience that can help you both enjoy sex even more.
Talk about it. The first step is to simply discuss the idea with your partner. Express why you're interested in trying a vibrator, and find out what they think about it. If he's okay with the idea, great! If not, don't force it.
Do your research. Once you've decided to try it, it's time to do a little research. Not all vibrators are created equal, so you should spend some time looking at different styles and types to see what you like best.
Consider your needs. When choosing a vibrator, it's important to consider what you want to get out of it. Do you want something small and discreet? Something that can be used during intercourse? Did something focus on clitoral stimulation? Keep your needs in mind when choosing.
Test it out. Once you've narrowed down your choices, it's time to head to the store (or go to your favorite online store) and pick up a few pieces. If you're shy, ask a salesperson for help – they're always there to help you.
Make your final choice. Experiment with different settings and speeds to find what works best for you. And most importantly, have fun!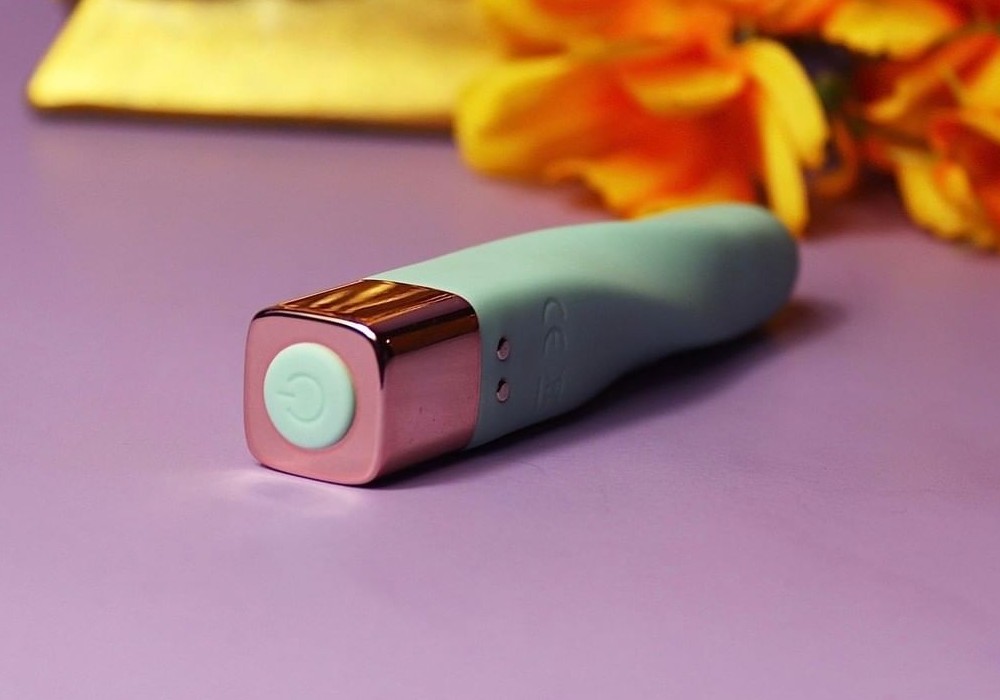 Using a Vibrator During Sex
Here are some tips on how to use a vibrator while having sex:
Talk to your partner about using a vibrator during sex. Discussing it beforehand can help make the experience more enjoyable for both of you.
Decide where you want to use the vibrator. It can be used on the clitoris, vagina, or anus.
Apply lube to the vibrator and your body.
Start with the vibrator on a low setting. You can gradually increase the intensity as you get more turned on.
Experiment with different strokes and patterns. Some people prefer a constant vibration, while others prefer pulsating or patterns.
Have your partner control the vibrator. This can add an element of surprise and make sex more exciting.
Clean the vibrator with soap and water after use.
5 Best Sex Positions For Using A Vibrator
When it comes to sex, there are endless possibilities and combinations to try. But sometimes, you just want something that feels good and gets the job done. If you're looking for a little extra help to get you there, these five sex positions using a vibrator are guaranteed to please.
This is the most basic and straightforward position using a vibrator. Lie on your back with your legs spread. Insert the vibrator into your vagina and press it against your clitoris. Use your other hand to help guide it up and down, in a side-to-side motion, or in circles. Experiment with different speeds and pressure to find what feels best for you.
The Rocker – Best way to use a vibrator with a partner
This position is similar to the classic but with a few tweaks that make it even more pleasurable. Place a pillow underneath your butt to elevate your hips. This will give you better access to your clitoris and allow you to rock your pelvis for additional stimulation. You can also try placing the vibrator on your pubic bone for a different sensation.
This position is all about building anticipation. Get yourself close to orgasm, but don't go over the edge. This can be done by lightly touching your clitoris with the vibrator or by inserting it into your vagina and moving it around the outer walls. Once you're on the brink, stop and take a break. Start again when the urge subsides. Repeat as necessary.
In this position, you're going to need a little help from your partner. Have them hold the vibrator against your clitoris while you focus on penetration. You can use your own hands to help guide their movements or, if you're feeling really adventurous, let them have free rein. This is a great position for combining different kinds of stimulation and taking things to the next level.
For this position, you'll need a vibrator with a curved or angled tip. Insert the vibrator into your vagina and press it against your G-spot. Use your other hand to help guide it in a back-and-forth or side-to-side motion. The pressure and vibration stimulate your G-spot and can lead to intense orgasms.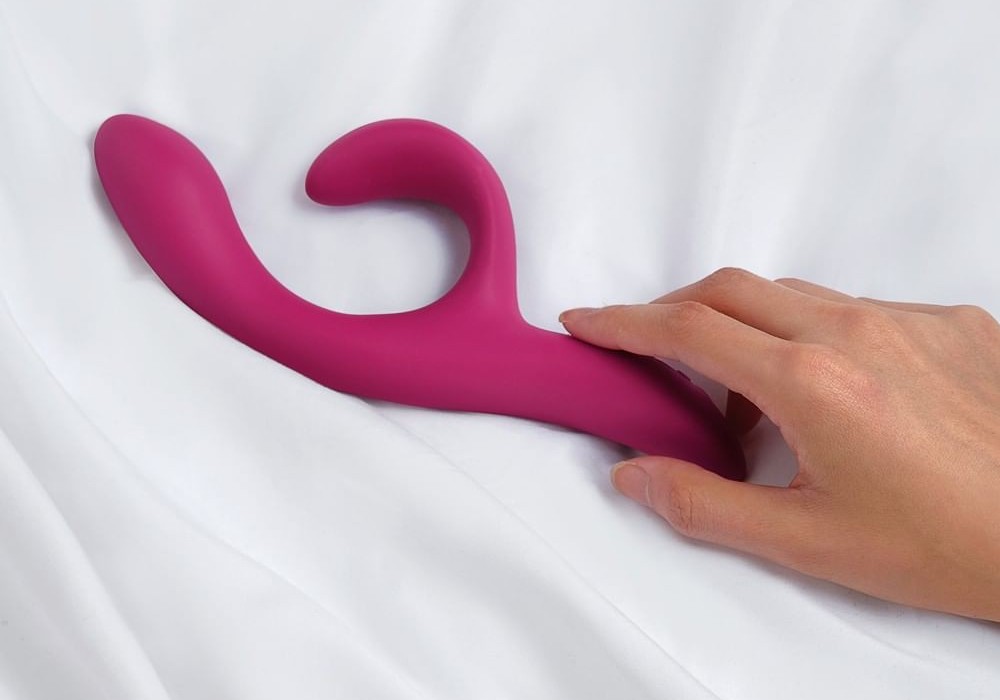 Don't Forget About Safety
When using vibrators, there are several safety rules that you should always follow to avoid injury. First of all, always ensure that you wear a condom on the vibrator you are using. Not only will this help keep the vibrator clean, but it will also protect you from possible bacteria or viruses on the device's surface.
Always start with the vibrator off and only turn it on after it has made contact with your body. This will help avoid accidental injuries that can occur if the vibrator is turned on when it is not in use. Also, if the vibrator is not designed for internal stimulation – only use the vibrator on the outside of your body and do not insert it into any holes.
Finally, when you are done using the vibrator, be sure to turn it off and wash it with soap and water. Never leave a vibrator unattended, as it can cause a fire. By following these simple safety rules, you can enjoy your vibrator without fear!
FAQ
Can you gave sex while using a vibrator?
Yes, you can have sex while using a vibrator. Some people find that the vibrator enhances their experience, while others find it to be a distraction. Experiment and see what works best for you!
Can you have sex with a suction vibrator?
A suction vibrator can be used for sexual pleasure, but it is not designed for penetration. The suction cup creates a seal around the clitoris, which can provide intense stimulation. Many women find that suction vibrators help them reach orgasm more quickly and easily.
Can a vibrator help my sex life?
A vibrator can help your sex life by adding extra stimulation during sex. This can help you and your partner to reach orgasm more easily. Many couples using vibrators during sex helps to keep things interesting and exciting.
Also read:
Conclusion
In this article, you learned how to involve a vibrator during sex. Overall, vibrators can spice up your sex life, whether you use them during sex or as a couple's prelude to sex. They can also be used to add new sensations during sex. Many couples use vibrators to stimulate the clitoris during intercourse.